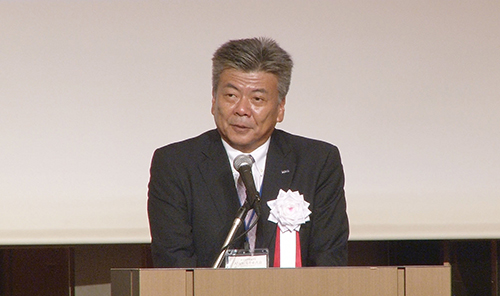 Chairman Hiroshi Hasegawa greeting at the ANIA Ishikawa Convention
Wataru Hasegawa The 37th Annual Meeting of the Association of Regional Information Industry Associations (ANIA), chaired by the President of Kyoto Information Graduate University (KCGI) and Kyoto Computer Gakuin (KCG), September 10, Kanazawa, Ishikawa It was held.ANIA is a federation organization for the purpose of promoting the local information industry. It consists of information industry organizations in each prefecture and over 2000 member companies.
Mr. Hasegawa greeted at the beginning and talked about the current state of the information industry in Japan. It is an urgent task to develop new markets and make use of corporate reform. ""In preparation for the introduction of the My Number system and the Tokyo Olympics, many development projects have occurred in the field of system development and information security, and the shortage of IT human resources is evident." In order to achieve sustainable development in the processing and ICT industries, we should now gather wisdom and focus on human resource development. "
Later, at the convention, a lecture was held on Twitter's application to business, and discussions were held on the problem of securing human resources in the information industry and the employment situation of students.At the social gathering after the convention, Chairman Hasegawa stated that he would like to contribute to human resources development in the IT industry from his standpoint as a school manager, and made a toast for the future development of ANIA.
Japan Association of Regional Information Industry Associations-ANIA
http://www.ania.jp/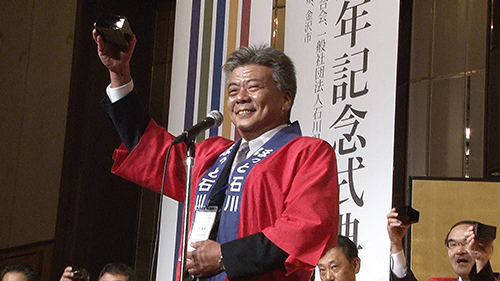 Chairman Hiroshi Hasegawa taking a toast at a social gathering