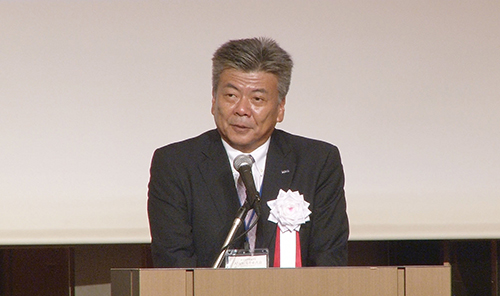 Chairman Wataru Hasegawa addresses the audience at the ANIA Ishikawa Convention
Wataru Hasegawa The 37th Annual Meeting of the Association of Regional Information Industry Associations (ANIA), chaired by the President of The Kyoto College of Graduate Studies for Informatics (KCGI) and Kyoto Computer Gakuin (KCG), September 10, Kanazawa, Ishikawa It was held.The ANIA is a federation organization aimed at promoting the information industry in the region, and consists of information industry organizations in each prefecture and more than 2,000 member companies.
In his opening remarks, Chairman Hasegawa spoke of the current state of Japan's information industry, noting that "the IT industry is evolving at such a rapid pace that it is said to be advancing by the month, the day, the minute, or the second," and that there is an urgent need to "develop new technologies, cultivate new markets using these technologies, and tackle corporate reform.He concluded by saying, "With the introduction of the My Number system and the Tokyo Olympics coming up, many development projects are occurring in the fields of system development and information security, and the shortage of IT human resources is clearly visible.
Later in the conference, there was a lecture on the application of Twitter to business, and a debate on the problem of securing human resources in the information industry and the employment situation of students.At the reception after the conference, Chairman Hasegawa stated that he would like to contribute to the development of human resources in the IT industry from his standpoint as a school owner, and proposed a toast to the further development of ANIA.
The National Association of Local Information Agencies - ANIA
http://www.ania.jp/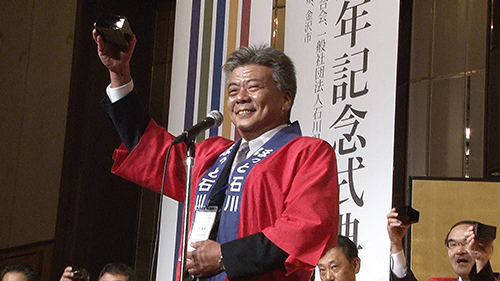 Chairman Wataru Hasegawa makes a toast at the reception.