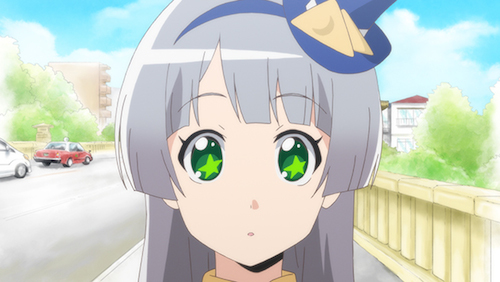 A commercial for YouTube has been completed by the collaboration between Gainax Co., Ltd. and KCG Group, which produces numerous anime hits such as "Tengen Toppa Gurren Lagann"! Among the three, "Kyoto Kobunbun Saga" will be released.The main character's KCG mascot character "Kyokotan" walks along the Kamo Bridge.If you want to give a letter to a person you yearn for ... "Kyokotan" walks, runs and jumps around the city of Kyoto.
"Kyokotan" is Misako Sasaoka (Across Entertainment)."Aikatsu!Is a voice actor who is active in anime, dramas, games, commercials, etc.
There are two other commercials in collaboration with Gainax.The release date is under consideration.If you participate in the KCG Open Campus, you may be able to see it quickly ...
Yasunori Takeda, one of the founders of GAINAX and now director of the company and general manager of animation production headquarters, is a professor at Kyoto Information Graduate University (KCGI).

Kyokotan: Misako Sasaoka (Across Entertainment)
Director: Ikoma Takahata
Producer: Yasutoshi Takeda (Professor KCGI)
Character design drawing director: Reiko Tanno
Storyboard / Direction: Tyrone
Original: Studio One Pack, Masaya Sekizaki, Takashi Mitani
Color design and color inspection: Noriharu Haruko
Video: ANI HOUSE SUN ,Triple-A
Finish: Yuwa, Assez Finaud Fabric. , ANI HOUSE SUN, Triple-A
Photo: Satoshi Kouha (Assez Finaud Fabric.)
Edit: Takao Sato (moon sleep)
Music: Okazaki Physical Education
Music Director: Kisuke Koizumi
Recording adjustment: Tomohiro Sandoshi
Music effect: Yusuke Inada
Production desk: Ryota Kiyohara
Animation production: GAINAX
New CM "Kyoto Kobunbun Hen"
http://www.kcg.ac.jp/kyocotan/