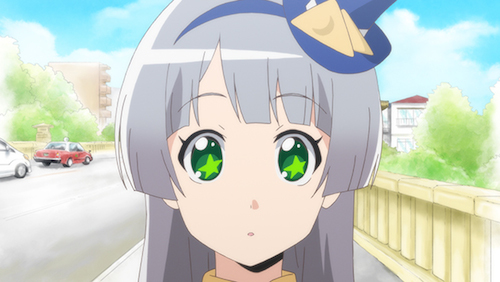 A commercial for YouTube has been completed in collaboration with GAINAX Corporation and KCG Group, creators of numerous anime hits such as "Gurren Lagann! Of the three films, the "Kyoto Love Letter Fast Track" will be released.Kyokotan, the KCG mascot character, is the main character walking on the Kamo Ohashi Bridge.When she tries to give a letter to the person of her dreams... "Kyokotan" walks, runs and flies around the streets of Kyoto.
Misako Tomioka (Across Entertainment) played the role of "Kyokotan."Aikatsu!"She is a voice actress active in anime, TV dramas, games, and commercials, as well as playing the role of Maria Himesato in "Magical Girl Taisen" and Zunda in "Magical Girl Wars.
There are two other commercials made in collaboration with Gainax.The date of release is under consideration.If you attend the KCG Open Campus, you may be one of the first to see it...
Yasunori Takeda, one of the founders of GAINAX and now director of the company and general manager of animation production headquarters, is a professor at The Kyoto College of Graduate Studies for Informatics (KCGI).

Kyokotan: Misako Tomioka (Across Entertainment)
Director: Icoma Takahata
Producer: Yasuhiro Takeda (Professor, KCGI)
Character Design and Animation Supervisor: Masako Tanno
Storyboard and direction: Tyrone
Original Drawings: Studio One Pack, Masaya Sekizaki, Takashi Mitani
Color design and color designation inspection: Nobori-Haruko
Video: ANI HOUSE SUN, Triple-A
Finishes: Hiwa, Assez Finaud Fabric. ANI HOUSE SUN, Triple-A
Photo by Takeshi Kuchiba (Assez Finaud Fabric.)
Edited by Takao Sato (Tsukim sleep)
Music: Okazaki Physical Education
Music Director: Kosuke Koizumi
Recording coordination: Tomohiro Sunashi
Music Effects: Yusuke Inada
Production Desk: Ryota Kiyohara
Animation Production: GAINAX
New commercial "Kyoto Koibun Shisetsu Hen" (Kyoto Love Letter Fast Forward)
http://www.kcg.ac.jp/kyocotan/