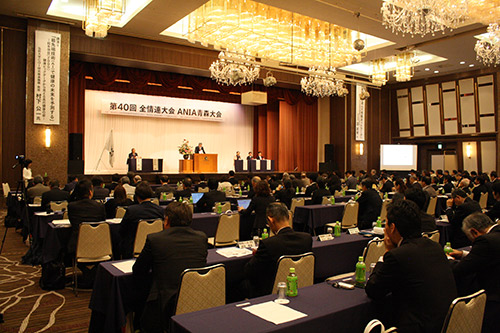 ANIA Aomori meeting venue (September 27, 2018, Aomori City)
Aomori, National Association of Regional Information Industry Associations (ANIA) The convention was held on September 27, 2018 in Aomori City, with approximately 210 participants from information industry companies and organizations around the country that support local ICT.ANIA is an organization that aims to create a future society through the development of the local information and telecommunications industry and the development of information and telecommunications infrastructure, and 22 organizations nationwide, about 2000 companies are members.
First of all, on behalf of the organizer, the president of the Aomori Information Service Industry Association, President Keiichiro Wakai, said, "Information network carried by Kitamae Ship! The future of ICT that changes from the region!In the modern Edo period, based on the history of Aomori in the network of Kitamae ships that carried people, goods and information throughout the Edo period, As the ICT network leads to solving problems such as the declining birthrate, aging population, labor shortage, and medical health of the local community, it is important to further utilize ICT to "creatively evolve local communities and cultures". did.
Next, ANIA Chairman Hiroshi Hasegawa stood on the stage, and this year's revelation and damage to the victims, mentioning that extreme weather such as extreme heat and heavy rain, and natural disasters due to typhoons and earthquakes occurred frequently. In Japan, where there are many disasters, people have been united to create a network and have overcome tremendous damage. However, in today's world where a lot of information can be sent and received through the Internet. , It has become possible to collaborate more quickly and drastically than before, "If we can further improve the utilization of ICT, we will be able to more appropriately face the difficulties caused by natural disasters. I am convinced that I can do this, "and expressed the determination that ANIA would be actively involved in various activities and contribute to coping with and solving various problems including disasters.
Next, Shingo Mimura, Governor of Aomori Prefecture, greeted: "The seeds of innovation are falling everywhere.ANIA is good at picking it up and adapting to the needs of the times.Please revitalize the Japanese economy through innovation. "At the social gathering after the convention, Mayor Onodera, Mayor Aomori, greeted as a guest, "Aomori, which aims to promote the creation of new businesses and create a vibrant city like a port town, is responsible for regional support and economic expansion through ICT. I have the same ambitions as ANIA.Let's do our best together, "encouraged the people involved in the venue.
KCGI / KCG has always tried to incorporate cutting-edge IT education, but in preparation for the shortage of IT human resources that are expected to become more serious in preparation for the Tokyo Olympics, practical IT that meets the needs of the times We will continue to strive to develop human resources.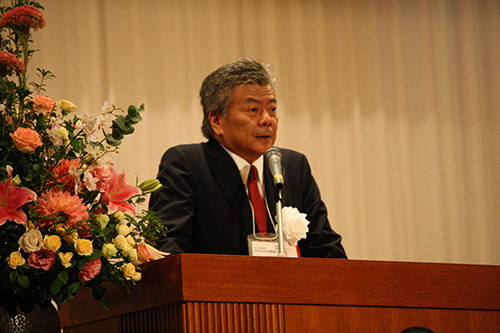 Wataru Hasegawa, Chairman of the KCG Group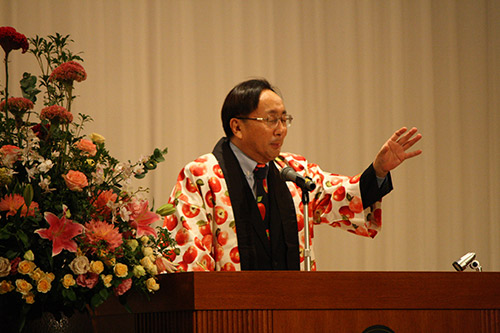 Shingo Mimura giving a guest greeting Governor of Aomori Prefecture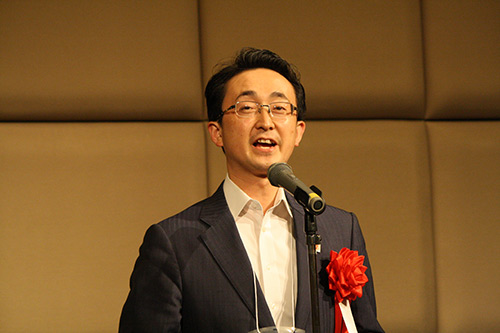 Mayor Aomori Mayor Onodera giving a guest greeting