The second president of Kyoto University of Information Sciences (KCGI) who passed away in November last year. Professor Toshiharu Hasegawa Was held on Saturday, January 28th at Kyoto University Graduate School of Information Kyoto Hall.
The first part of the banquet was a memorial concert dedicated to Professor Toshiharu Hasegawa, a classic fan, and was open to the general public.At the beginning, Mr. Hiroshi Hasegawa, President of the Board, said, "Prof. Toshiharu Hasegawa was a really great teacher for our university.I would like to swear on further development before the Spirit, "he said.
Subsequently, Akiko Sugitani, a pianist deeply connected to the University, performed songs loved by Toshiharu Hasegawa, such as Alessandro Scarlatti's "E Major KK380", Mozart 's "Sonata A Minor K310", "Rondo I Minor K511". .In addition, violinist Greb Nikitin and Beethoven's "Violin Sonata No. 5 in F major" Spring "" and Sarasate 's "Tsigoinerweisen" and other songs related to Professor Toshiharu Hasegawa who filled the venue And KCGI and KCG students were impressed.
In the second part, three instructors who received a lecture from Toshiharu Hasegawa introduced their achievements.First, Toshihide Ibaraki, President of KCGI, talked about his modest and generous personality, and his academic achievement was mainly related to the advocacy of asynchronous time-separation multiplexing in the field of communication engineering and to road traffic control on expressways. I introduced what I was involved in.Next, Yutaka Takahashi and professor at Kyoto University graduated from the field of communication engineering, and Hiroyuki Kawano and professor at Nanzan University explained the achievements of the teacher in the field of road traffic control.
In Part 3, the location was moved to the foyer in front of the hall, and a "buzz gathering" was held with the participation of more than 100 people.At the chairmanship of Prof. Noboru Hasegawa, Prof. Noboru Takahiro of KCGI, Mr. Hiroshi Hasegawa, President of Ibaraki, greetings of free talks, Shojiro Nishio, Professor of Osaka University, etc. People talked about their memories."I didn't have today without a teacher" (Professor Goichi Goichi, Professor of Konan University), "I still remember the words that students should be taught" always useful, always useful " The venue was warmly touched by stories that reinforce the personality of teachers such as Masanori Fushimi, Professor at Nanzan University, and Professor Emeritus at the University of Tokyo.
Lastly, Ms. Yuko Kanekane, the representative of the bereaved family, said, "Thank you for holding a memorial concert for my favorite father today.My father played a song that was sung at home, and my heart became hot.My father loved interacting with students and always looked forward to talking about his students.I am delighted to have met you all today because of the mild personality of my father. "
Prof. Toshiharu Hasegawa, who has taught and encouraged many people, has left a great footprint in learning and human resource development.The people who were connected were always talking about their memories.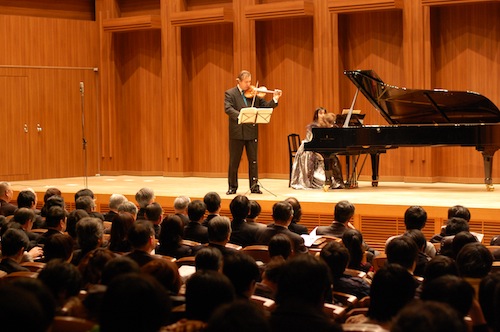 Gleb Nikitin and Akiko Sugitani performing at the memorial concert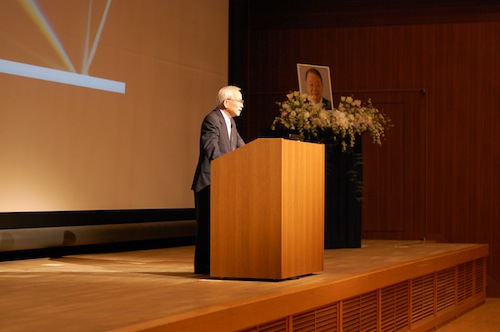 President Ibaraki introducing the achievements of Toshiharu Hasegawa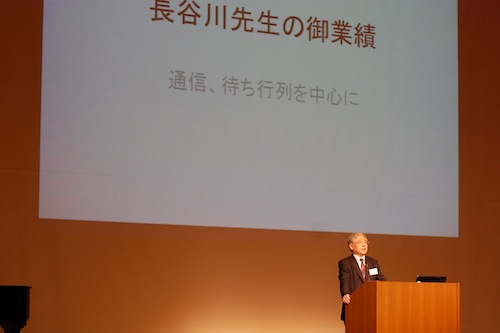 Professor Takahashi / Kyoto University Graduate School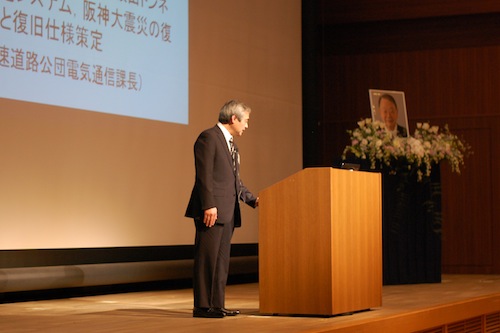 Professor Kono and Nanzan University introducing achievements in the field of road control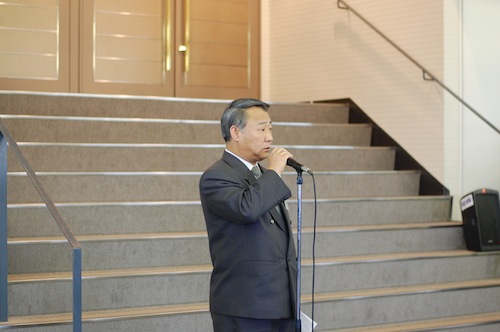 High professor who moderates the "Gathering Gathering"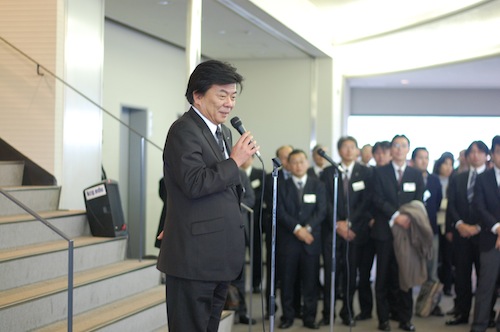 Mr. Watanabe Hasegawa, President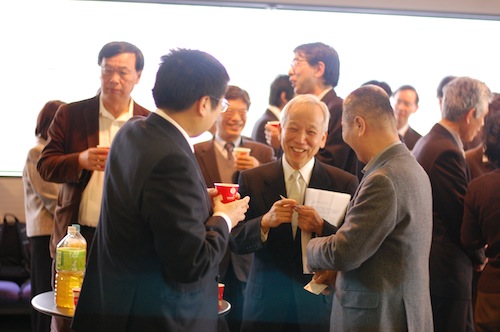 Talking about a gathering