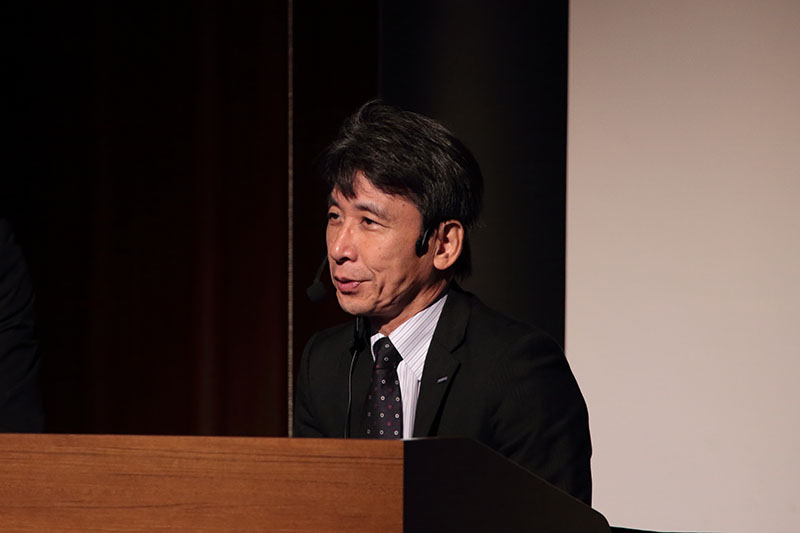 Dr. Shoji Kishimoto speaks at a commemorative lecture on the anniversary of the death of KCG's founder and first dean, Dr. Shigeo Hasegawa, July 2, 2018, KCGI Kyoto Ekimae Satellite Main Hall.
On July 2, the anniversary of the death of Shigeo Hasegawa, the founder and first president of Kyoto Computer Gakuin (KCG), the KCG Group held various events, including a visit to the grave of students at Hyakumanben Chionji Temple, a family temple of KCG, a memorial lecture at the main hall of KCG Kyoto Ekimae School and KCGI Kyoto Ekimae Satellite, and a bake sale by student volunteers.Dr. Shigeo Hasegawa passed away on July 2, 1986 at the age of 56. This year marks the 32nd anniversary of his death and the 33rd anniversary of his death.Every year, KCG holds a memorial service for Dr. Shigeo Hasegawa, a pioneer in the field of information processing technology education, on this day.Kando" is the pseudonym of Dr. Shigeo Hasegawa, meaning "a quiet space to meditate away from the secular world.
The commemorative lecture was given by Dr. Shoji Kishimoto, a KCG faculty member (General Manager of the General Affairs Department) who had been mentored by Dr. Shigeo Hasegawa since his days as a student in the Department of Computer Science and Engineering.Mr. Kishimoto said, "Mr. Shigeo Hasegawa was the only teacher who guided my life from the time I graduated from high school to the present day." Mr. Kishimoto "saw in computers the possibility of revolutionizing human history, and he totally rejected academic bias and pursued the creation of an ideal school independent of any capital or power, which no one else could create.We educate the children who do not go to college because of circumstances, or even more so, those who consciously do not go to college.He also said, "We are going to send them out into the world as good as, if not better than, those who went on to college.He was a very human person who was full of passion and did not hide his joys, sorrows, and pleasures.He said, "Lying was the most hated thing to do." He added, "In order to train real engineers, we invested our own money to install large computers, which no other university in Japan had, and opened them to students as training equipment.He gave us the opportunity to learn equally, without distinction, to those who share the same aspirations.On the occasion of Kando's memorial, I would like to share Dr. Shigeo Hasegawa's thoughts and feelings again with the entire KCG group," he concluded.
Before and after the memorial lecture, students and faculty members took a bus to Hyakumanben Chionji Temple to pray for the repose of Dr. Shigeo Hasegawa's soul and the further development of the KCG Group by silently laying hands on his grave marker.At the booth, faculty and staff sold anpan, a favorite of Dr. Shigeo Hasegawa, as well as handmade yakisoba noodles, baby sponge cakes, and Vietnamese dishes prepared by international students and staff, adding to the lively atmosphere of the event.The KCG Parents Association presented the students with tickets for purchases.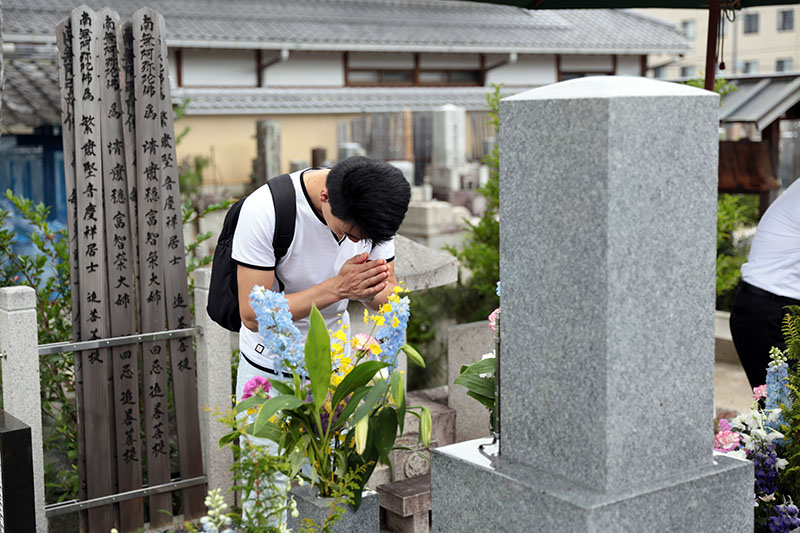 Students and faculty quietly laid hands on the graves at Hyakumanben Chionji Temple.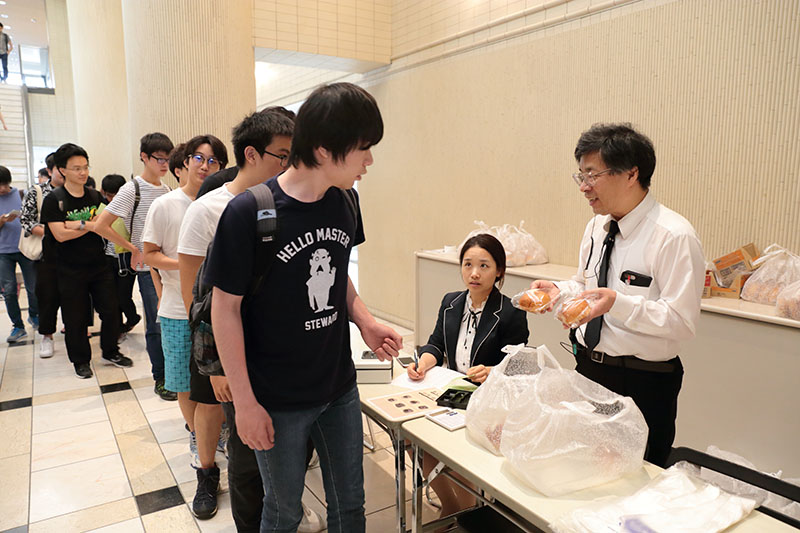 Bake sales at KCG Kyoto Ekimae School and KCGI Kyoto Ekimae Satellite livened up the event.