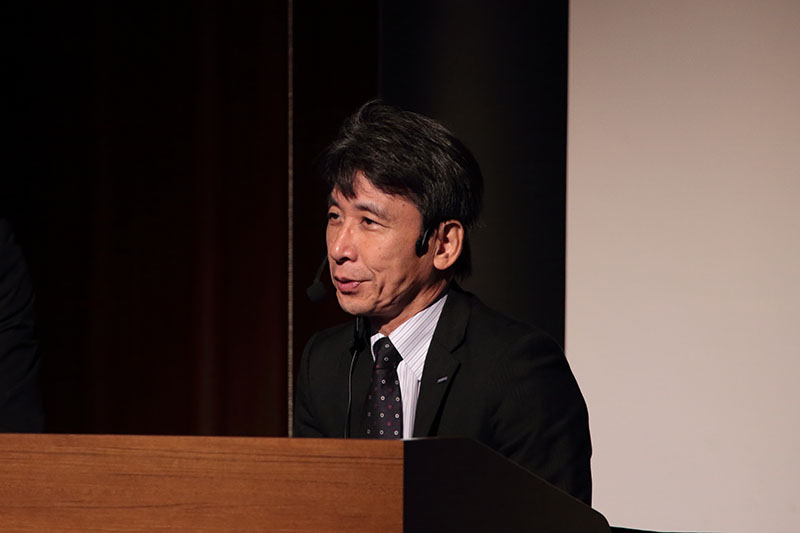 Mr. Shigeo Hasegawa, founder and founder of KCG
On July 2nd of "Kando Ima", the founder of Kyoto Computer Gakuin (KCG) and the death of Professor Shigeo Hasegawa on the first day of the school, KCG Group 's cemetery at Hyakuon Temple Various events were held, including commemorative lectures at KCG Kyoto Station School and KCGI Kyoto Station Satellite Hall, and the opening of a mock shop by student volunteers.Prof. Shigeo Hasegawa passed away on July 2, 1986 at the age of 56, and this year, he died 33 years, 32 years after his death.Every year at KCG, all students and faculty members mourn the virtues of Shigeo Hasegawa, a pioneer in information processing technology education."Kandou" is the name of Shigeo Hasegawa, meaning "a quiet space away from the world and indulging in meditation".
The commemorative lecture was handled by Dr. Keiji Kishimoto, a KCG faculty member (General Manager) who had been instructed by Shigeo Hasegawa since he was a student in the Department of Information Engineering."Teacher Hasegawa was the only teacher who led my life since graduating from high school," Dr. Kishimoto said, "The teacher found the possibility of human history change in computers, They were totally denied principles and pursued the creation of an ideal school that could not be created by others, and that would not exist anywhere else independent of any capital or power."Educate a child who does n't go to university because of circumstances, or more than that.It was often said that they would send their children to the world in parallel with those who went on to university, on the contrary.Mr. Shigeo Hasegawa's personality was "I was very impersonal, not hiding passion and emotion."I was most disliked to tell a lie," he said, "We invested money to train real engineers, introduced a large computer that was not available at any university in the country, and opened it up to students as training equipment. .He gave like-minded people a chance to learn equally.I would like to share the thoughts of Shigeo Hasegawa with all the KCG Group once again. "
Before and after the commemorative lecture, students and faculty members moved to Hyakuen Hanjionji by bus and quietly joined the graves of Shigeo Hasegawa to pray for the teacher's happiness and further development of the KCG group.In the mock shop, the faculty and staff sold anpan that Mr. Shigeo Hasegawa liked, and handmade yakisoba, baby castella, Vietnamese food by international students and staff, etc. lined up the event.KCG Parents' Association gave students a purchase ticket.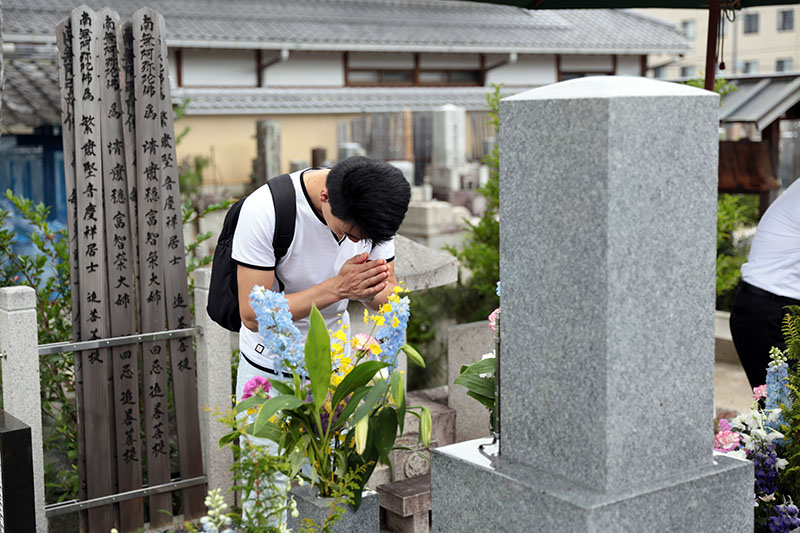 Students and faculty members joined hands quietly at the tomb at Hyakuen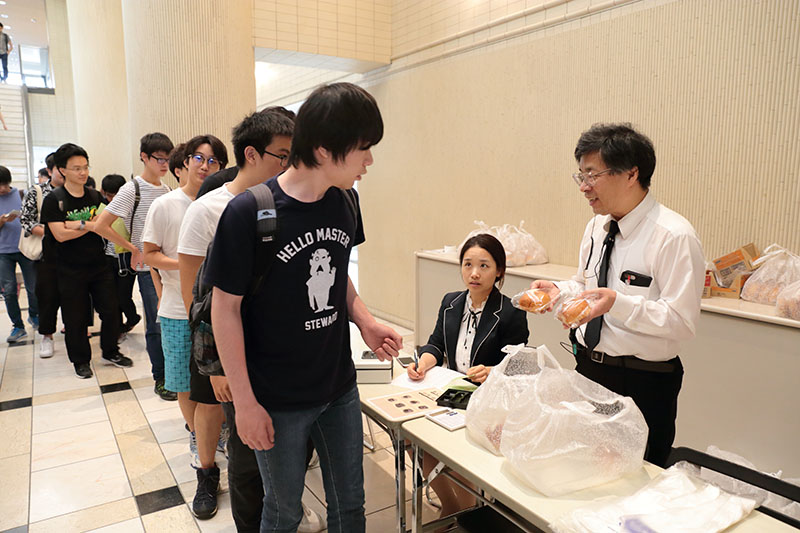 The KCG Kyoto Station School and KCGI Kyoto Station Satellite lined up with mock shops, adding to the liveliness of the event.